For the past few years, the HTML5 gaming market has been growing, but it still has been neglected as an alternative platform for game development. From the first steps of the pioneers of web game development, it grew to its stabilising form. Since then, HTML5 gaming took a huge leap and showed that web games may really work. We have experienced both – the need for HTML5 games and the time of regression. Has much changed since the past few years?
For sure we can say that 2013 was more successful than 2012. From the time of stagnation, we moved to a more optimistic point of view thanks to the engagement of the developers community and important events. Can we expect 2014 to be more optimistic? Let's try to find out.
One of the first reasons why the HTML5 gaming market may be doing fine in 2014 is…
… because of what we learned during the onGameStart conference which took place in September 2013.  This event was the best summary and proof of the current state and future of HTML5 gaming. The presence of developers and especially the biggest HTML5 publishers showed that the market is growing and doing well. The presence of the publishers and sponsors also proved the they support this niche and want to promote it and grow it.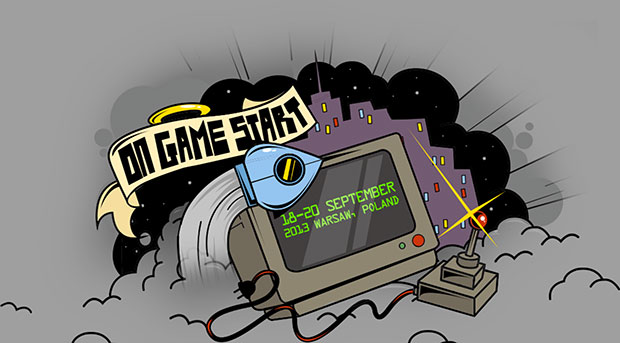 At onGameStart, we saw the status of business development, and we learned that huge publishing companies received investments in their HTML5 business growth. We were also introduced to a variety of monetization solutions that gave us new opportunities compared to the currently used business models. We also saw new technological solutions for development which will make it much easier to create the games.
Conferences like this are a great way to not only see the status of the HTML5 gaming market, but it is also a place where we can work together to build and develop the market to achieve common success.
Are there other optimistic points of view?
Yes, and I would like to quote some of the articles and promising news found during my research.
A readwrite article describes how better the new year can become for HTML5. Despite the fact that part of the market still seems to deny the HTML5 technology potential, it seems that web standards have made significant progress in 2013.
"Web APIs created by Mozilla gave HTML5 some much needed oomph that help it run apps on smartphones and tablets. Combined with CSS and JavaScript, HTML5 is what the Web will be built on in the future. And it will just be the Web, mobile or otherwise." So, this is one of the reasons why it may also affect strongly on HTML5 gaming market development. This way we can see a bigger push for deploying future apps as a cross-platform applications which are accessible from any mobile or desktop device.
Another promising element is the awaited Tizen Store launch. Tizen itself is, "An open source, standards-based software platform supported by leading mobile operators, device manufacturers, and silicon suppliers for multiple device categories such as smartphones, tablets, netbooks, in-vehicle infotainment devices, and smart TVs."
This platform may revolutionise the web applications and games market. Part of it's business development is a Tizen Store where HTML5 developers may upload their mobile web games and applications. It is not online yet, but we have already seen the buzz around the launch of the store, and we have noticed that there has been an active search to find HTML5 games and apps to feature at the Tizen Store. Along with Tizen, Amazon has also started support for HTML5 gaming, which can be seen in their own platform development. It is apparent that the need for HTML5 games is growing at a wider number of huge publishers.
Apart from the business news, what else shows that HTML5 gaming is moving forward?
Engines! Yes, the possibility of engines that support HTML5 games development have already started to gain great shapes and performance in 2013. At the moment, they are more visible in the community, and their growing usage pushes the development boundaries further. I'd like to mention a couple of those solutions or events that I think will change much of the approach to game development.
One of most important events was the release of Unity version 4.3 with support for 2D games. Finally, it will be more much more convenient to produce, for example, native games based on JavaScript. This way developers may not only support the community by buying the Unity license, but they get the same benefits in the 3D version. They learn and develop coding skills further.
It is also worth mentioning the two technological solutions that made a big impression on me during the last onGameStart conference. One of the was the amazing possibilities of WebGL engines introduced by introduced by Ross McKegney, CTO of Verold. The other impressive presentation was given by Ashraf Samy Hegab, who showed how to build a real time multiplayer cross-platform game with real time edit. This solution also helps to makes live updates or bug fixes to the games.
Definitely, it is not only worth researching for news on the web, but as you can see attending conferences and various events shows that developers and publishers are really working hard to make HTML5 much more visible and viable in the gaming community. HTML5 games are no longer slow and simple apps. They are growing bigger and better in quality.
A final conclusion?
We are aware that this is not the final moment of web gaming development. I believe that we are in a period of stability. Now, we know that much more is possible, and we have visible support from great companies. Of course, we still face especially difficult technical problems. Although, I have shown that the condition of the HTML5 gaming market has stabilised and grown to where further hard work and support from publishers may move the gaming development further. In 2012, the disbelievers had the loudest voice, but now we know that HTML5 won't die.